I've been away from doing anything with scanning for a while but am finally getting back around to finish what I started.
One thing I have been putting off is making my material scans available on the store here, but I finally got that finished today. https://www.artstation.com/daverig/store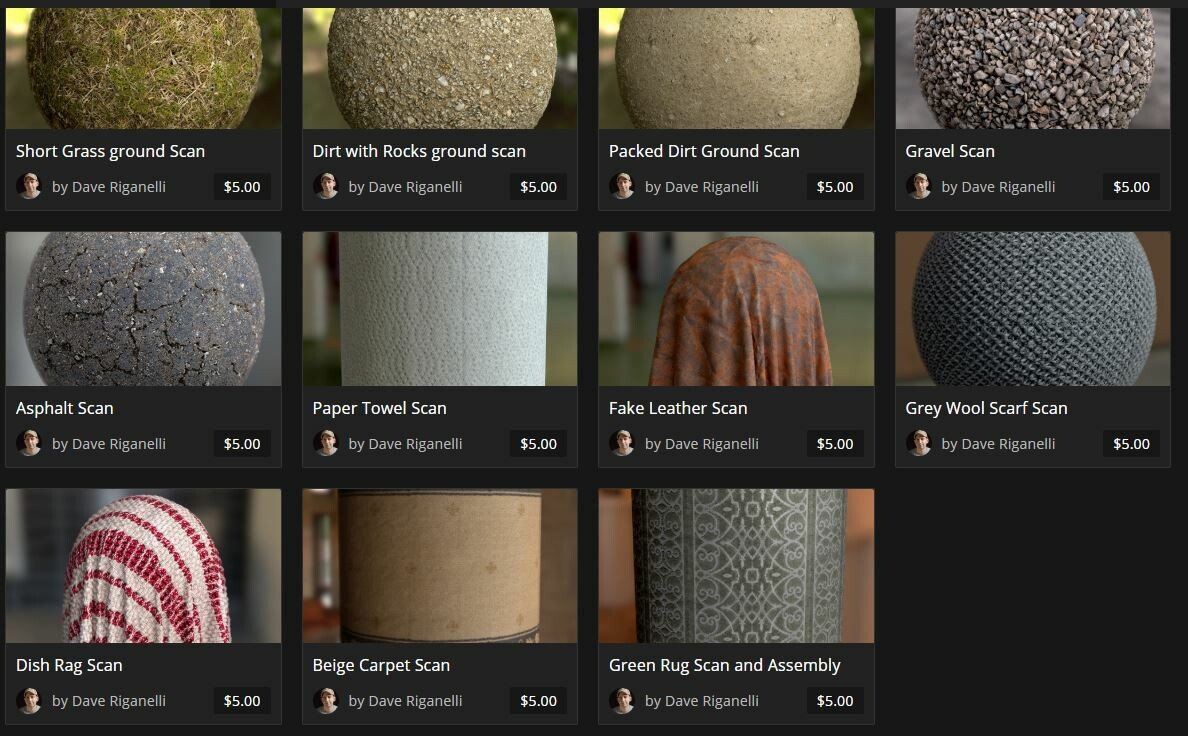 All the files have 4K maps, the designer SBS file and the source scan images and have a commercial licence. So you can use them as they are or open the graph and play with the scans to adjusts them to your liking.
If there are any questions let me know in the comments and if there is something you would like that I didn't post let me know and I'll get it up there. That goes for requests too, if there is a material you would like to see scanned let me know and if I can get my hands on it I'll scan it.
Also there should be some updates on the scanner 2.0 build in the near future so stay tuned.