The end is in sight for Scanner 2.0
All the printing for the connecting and mounting hardware is finalized. You'll notice everything is grey now, that's because all the parts have been re-printed using PETG instead of PLA for stronger components. The plates on the panels are riveted on so those stay orange PLA :)
Wiring is also almost done. I was always concerned that the kit used 110V power which is dangerous if you don't know what you are doing so I made some changes and now it runs off 12V DC power. So in theory it can also be portable if you hook up a battery.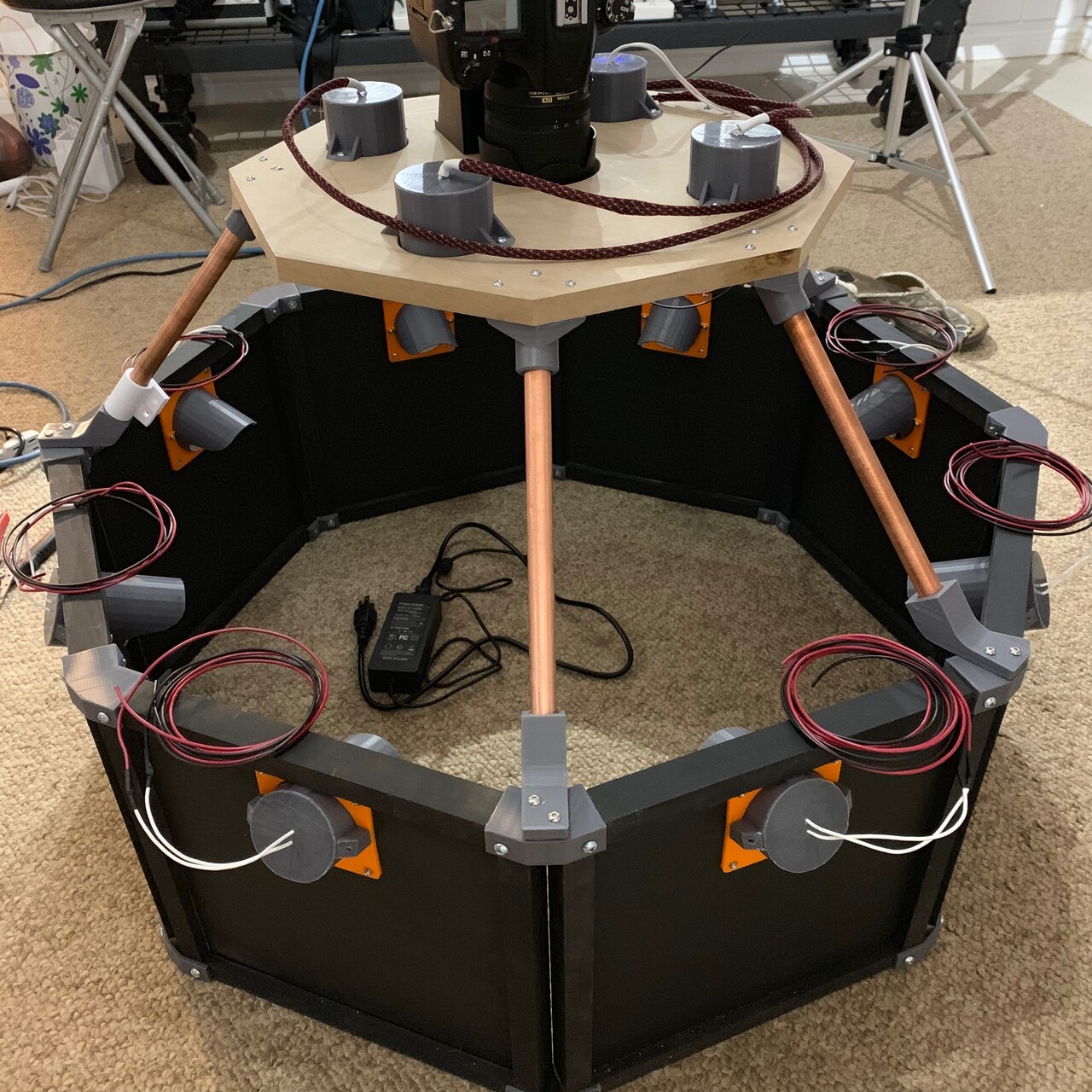 Camera mount is simplified, no longer needing to be welded, but still flexible to support different camera/lens sizes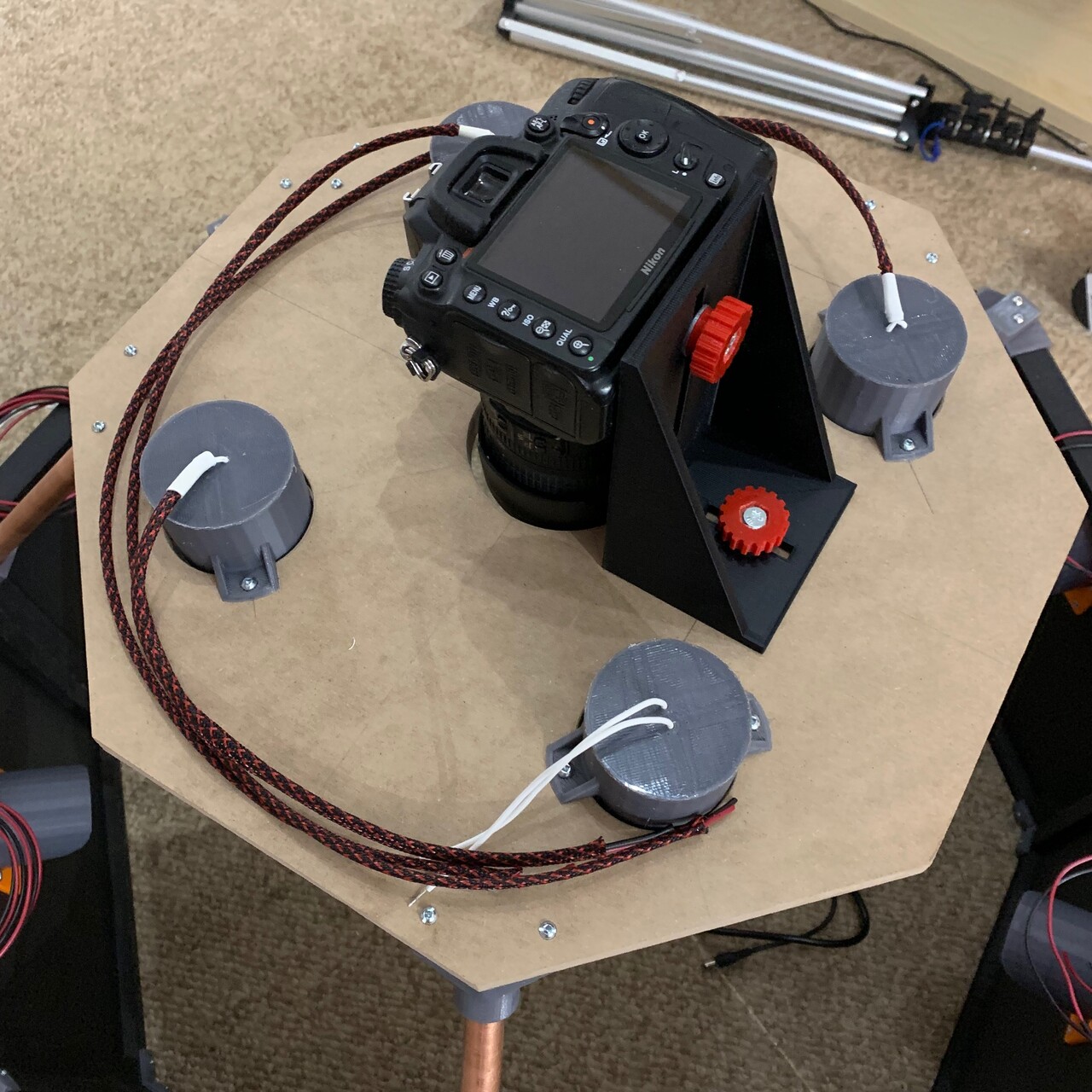 The Scanner is also sporting a new 3D printed control panel.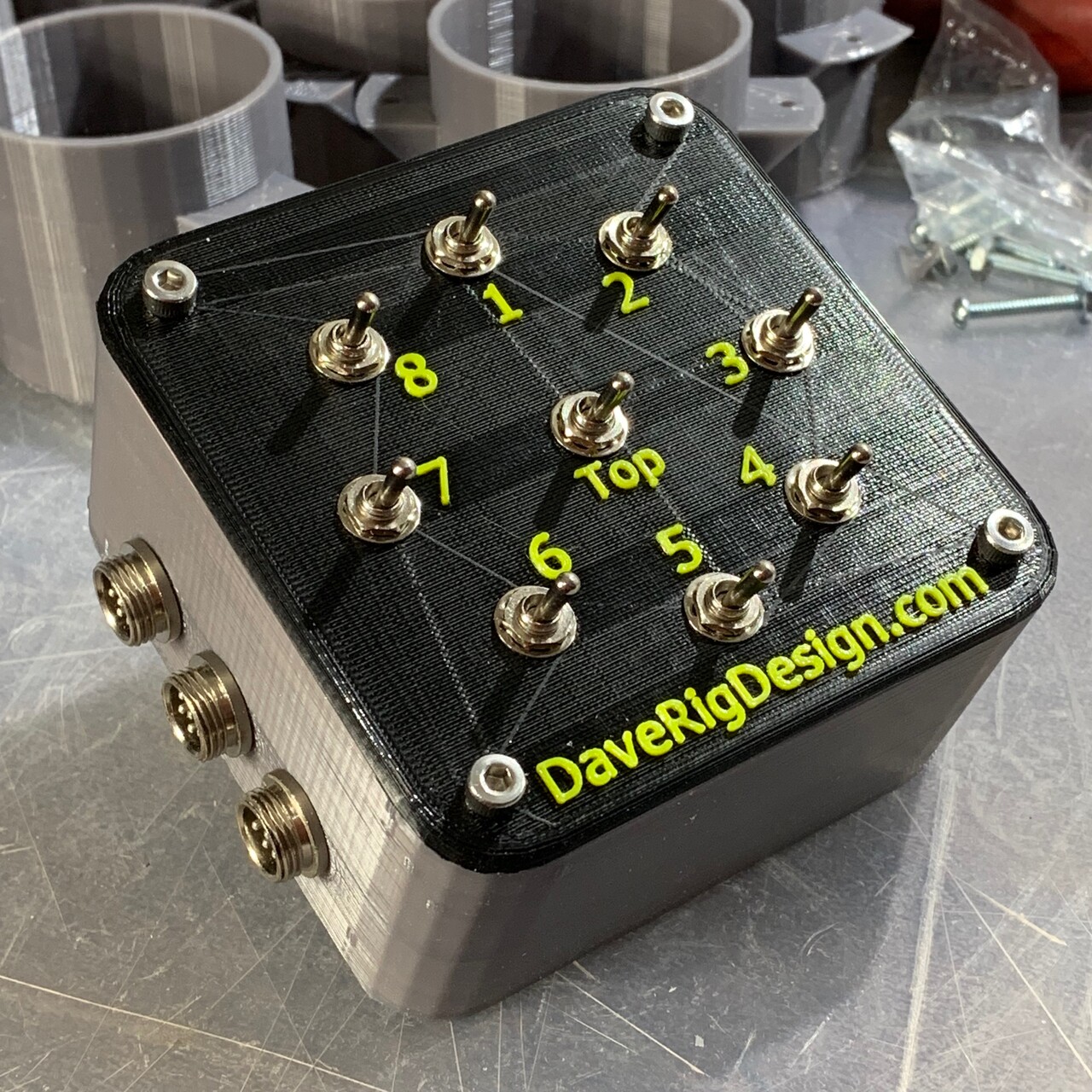 All that's left now is design/print the panels that will hold the polarizing film over the lights and the upper cover and doors.
On a side note, My wife found someone getting ride of a bunch of fabric sample books and loose pieces so once the scanner is done I'm going to be busy producing assets...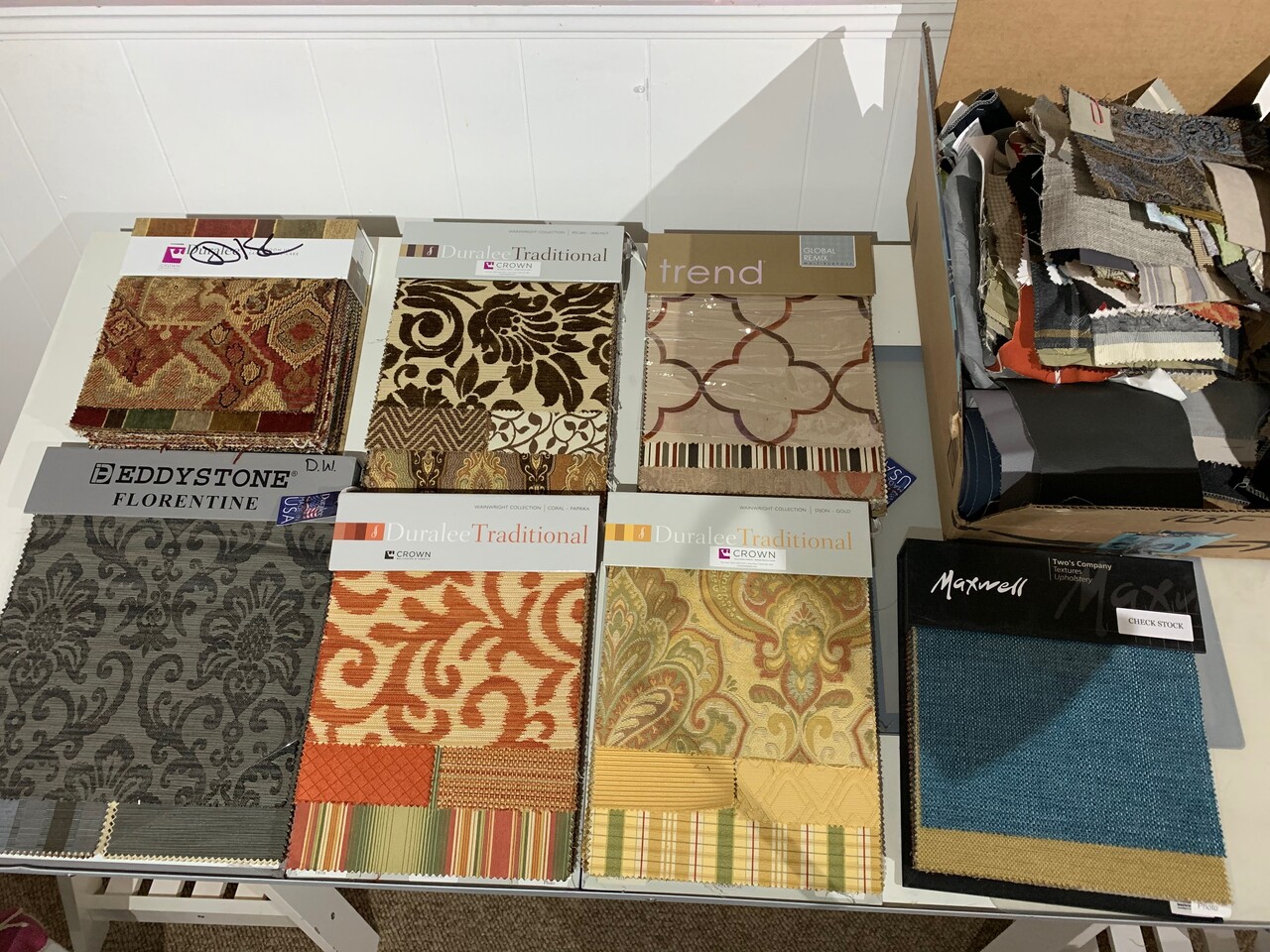 Stay tuned